Dagger was one of the most common weapons and one of the most important weapons for self defense, since all men carried a dagger on their person, and since it was easily accessible and quick to pull, even in messy and cramped spaces. Still, sometimes there was no time to pull your dagger, and for that reason unarmed defense versus dagger attack is also a natural part of the dagger training. That, in turn, is closely associated with the kind of upright grappling, Ringen, that was common in the Middle Ages and the Renaissance, yes even up until the 19th century, in folk grappling.
HEAD TRAINER DAGGER: ROGER NORLING
Roger is our head trainer for the Meyer fencing, i.e. dusack, longsword, dagger and polearms (quarterstaff, halberd and pike). He is one of the founding members of the club and is on the GFFG board as well. Roger also serves as Unterhauptmann for the Meyer Freifechter Guild, responsible for Region 8, covering most of Europe, with the exception for France, Spain, the UK, Ireland, the Netherlands, and Belgium.
Roger was a member of Gothenburg Historical Fencing School from 2008-2015 and there too sat on the board for several years. More importantly though, he there led a weekly class on Joachim Meyer's Halber Stangen, based on research he started in 2009. He also led a weekly study group in Meÿer's dagger during his last year.
Roger has also studied pedagogics and teaching methodology at the Gothenburg University, alongside of studies in language and language history.
Since 2016 he is also the president of the advisory council of Acta Periodica Duellatorum, a highly regarded academical magazine dedicated to research in Historical European Martial Arts.
He normally teaches at 4-5 events per year and has held close to 40 workshops at some 20 events and training weekends in Europe and the USA, primarily focusing on Meyer's staff, longsword, dusack and dagger, all based on the research and training he as done with the group in the GHFS, but also in Mattias' case now in the GFFG, and Kevin Maurer & Chris Vanslambrouck of the MFFG.
HEAD TRAINER GRAPPLING: Nicolas Gallardo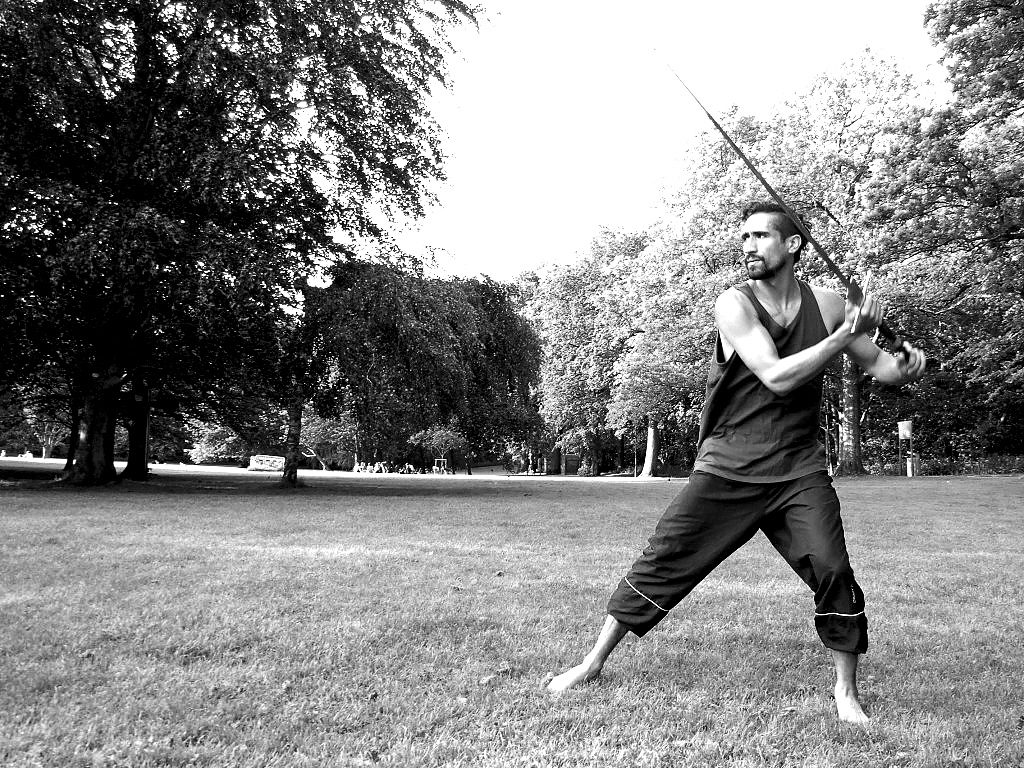 Our grappling instructor is Nicolas Gallardo, and he, like our other instructors has his background in the Gothenburg Historical Fencing School, where he also was instructor and the chairman for several years.
For the last three years Nicolas has had all his focus on the Liechtenauer tradition and has studied Ringeck's and Döbringer's text on unarmed combat. Now, his focus is on thorough studying of Joachim Meyer's material. In parallel to this he is also studying the Iberian fencing tradition with Godhino and Figuereido at the front, aiming to later start a study group in Iberian two-hand sword; the Montante.
Through SISU Sports Educations he has received a number of courses to become the best trainer and coach he can be. Training science is important to him as he believes that planned exercise is crucial in order to best incorporate new information and gaining maximum effect of the physical training. Do you need tips to get started with your training? Some tips on exercises or perhaps a training plan with progression? Advice and council to overcome stress and nerves. Ask Nico.
His earlier administrative commitments are numerous. Between the years of 2011-2012 he sat as vice chairman of Göta Student Corps Humanist Section, where he also sat as student representative of the Faculty Board at the Humaniora University. He was one of the driving forces behind starting up a mentor program at Gothenburg University and was an active mentor at the Institution for Philosophy, Linquistics and Science Theory )FLoV) during the years 2010-2014. Nicolas was also chairman for the Student group FLoV 2009-2010.
Nicolas' vision for HEMA in Gothenburg and Sweden is to make historical fencing as common as playing football and throwing a frisbee in the park. Everyone is to be allowed to fence at their own terms and become as complete fencers as they can be.
He has solid experience from competitions and have e.g. placed himself as #1a at the Open Longsword in ILHG(Holland) 2013, and placed 2nd in Bergen Open Longsword (Norway) 2013. In 2014 he ended up at 4th palce at Helsinki Open Longsword. And in 2014 and 2015, finally, he placed among the Top 16 at the very tough tournament Swordfish in Gothenburg, Sweden.
Nicolas  is also responsible for youth training in Hjällbo for the 12-16-year olds.