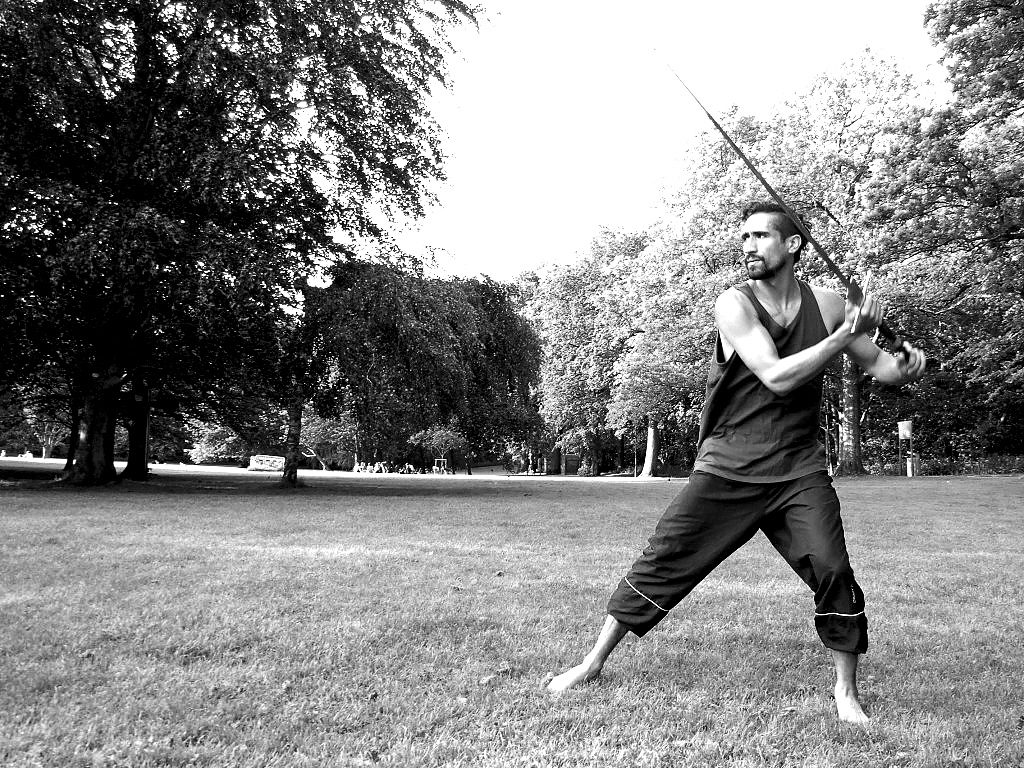 Head instructor: Nicolas Gallardo
Our longsword instructor is Nicolas Gallardo, and he, like our other instructors has his background in the Gothenburg Historical Fencing School, where he also was instructor and the chairman for several years.
For the last three years Nicolas has had all his focus on the Liechtenauer tradition and has studied Ringeck's and Döbringer's text on unarmed combat. Now, his focus is on thorough studying of Joachim Meyer's material. In parallel to this he is also studying the Iberian fencing tradition with Godhino and Figuereido at the front, aiming to later start a study group in Iberian two-hand sword; the Montante.
Through SISU Sports Educations he has received a number of courses to become the best trainer and coach he can be. Training science is important to him as he believes that planned exercise is crucial in order to best incorporate new information and gaining maximum effect of the physical training. Do you need tips to get started with your training? Some tips on exercises or perhaps a training plan with progression? Advice and council to overcome stress and nerves. Ask Nico.
His earlier administrative commitments are numerous. Between the years of 2011-2012 he sat as vice chairman of Göta Student Corps Humanist Section, where he also sat as student representative of the Faculty Board at the Humaniora University. He was one of the driving forces behind starting up a mentor program at Gothenburg University and was an active mentor at the Institution for Philosophy, Linquistics and Science Theory )FLoV) during the years 2010-2014. Nicolas was also chairman for the Student group FLoV 2009-2010.
Nicolas' vision for HEMA in Gothenburg and Sweden is to make historical fencing as common as playing football and throwing a frisbee in the park. Everyone is to be allowed to fence at their own terms and become as complete fencers as they can be.
He has solid experience from competitions and have e.g. placed himself as #1a at the Open Longsword in ILHG(Holland) 2013, and placed 2nd in Bergen Open Longsword (Norway) 2013. In 2014 he ended up at 4th palce at Helsinki Open Longsword. And in 2014 and 2015, finally, he placed among the Top 16 at the very tough tournament Swordfish in Gothenburg, Sweden.
Nicolas  is also responsible for youth training in Hjällbo for the 12-16-year olds.